You may not have heard of Disney's Wreck-It Ralph yet, but you will.  The star-studded (John C. Reilly, Sarah Silverman, Jane Lynch, and Jack McBrayer) salute to video games both modern and classic has the kind of appeal that will cross generations while still having enough stuff to keep the kids amused.  Check out the trailer below, then tell me what you think!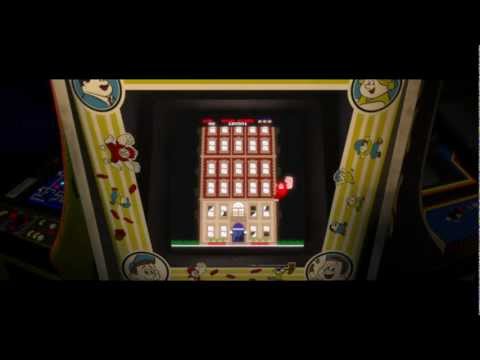 It has to be said that as one of the generation that grew up with video games like Wreck-It Ralph, I'm thrilled about this.  Just the villain support group alone was enough to make me smile with all the nods to classic games like Street Fighter II, Pac-Man, and the Mario series.  This is the kind of nostalgia that Pixar does really well, and there's no doubt Pixar's influence has finally started bleeding over into Disney productions when Disney does this kind of digital animation.  There's a sense of modern style to it, despite the film being Disney's 52nd animated feature.
I'm sure John Lassiter has a lot to do with this movie, and that's why it seems like it is going to be so much better than Disney's recent output.
Technorati Tags:
disney
,
e3
,
john c. reilly
,
john lassiter
,
movie trailers
,
movies
,
pixar
,
video games
,
video gane movies
,
wreck-it ralph
,
wreck-it ralph trailer