Tomorrow is the Fourth of July, and you know what the Fourth of July means.  Fireworks!  Fireworks are the traditional way to celebrate America's birthday, and while fireworks are a whole lot of fun, they can also be dangerous.  Thank goodness we've got The Preventor there to… protect us.  Oh, what's that you say?  You don't know who The Preventor is?  Well friends, Neatorama has the scoop, or you can just watch the video below.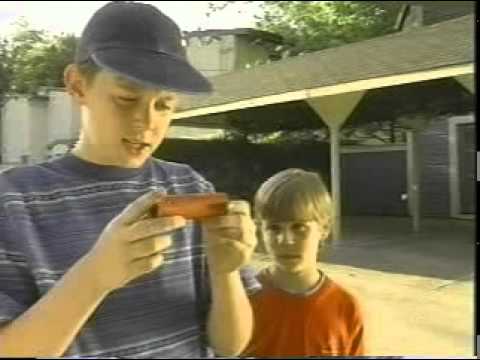 The Preventor is the star of an anti-fireworks PSA known as "Dangerous Games," which tells the story of how bottle rockets can kill you and everyone you love; M-80′s are apparently more powerful than the atomic bomb in this universe.  It's funny, because it's a terribly-written PSA starring a very uncomfortable man in a full-body foam rubber suit, but it's also funny because, well… fireworks can cause a lot of problems if handled incorrectly, but most people (even kids) are smart enough not to hold onto something that will explode for very long.  I've always felt like fireworks safety concerns were more a fictional creation of people wanting to restrict fireworks sales and less about legitimate fears over child safety.
Then again, I also didn't grow up in a world where you could buy quarter sticks of dynamite at every gas station.
Technorati Tags:
anti-fireworks psa
,
anti-fireworks public service announcement
,
bad PSAs
,
dangerous games
,
fireworks
,
psa
,
psas
,
public service announcements
,
the preventor
,
videos
,
youtube