So, you've got a big orange gourd, and you want to carve that pumpkin into something.  I don't blame you; this is a great time of year for it, and you'll still have a great-looking pumpkin come Halloween if you do it here within the next few days.  YouTuber Hickok45 has some expert advice on how to carve your pumpkin with a minimum of effort and a maximum body count:  he carves pumpkins using a semiautomatic Glock pistol!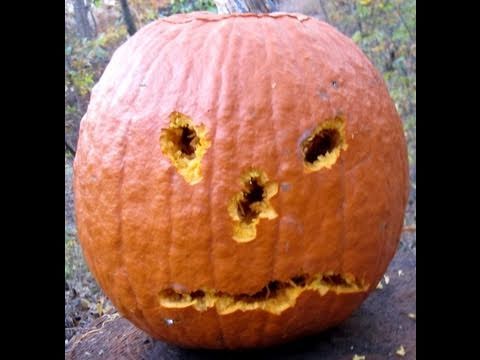 It's kind of a waste of ammo, but it's really impressive nonetheless.  Kids, don't try this at home.  Get your parents to help you, especially if they're lifetime NRA members with incredible grouping on their shots.  This kind of work is best left to the professionals (because this looks insanely difficult, even at such close range).
If you don't have a gun, don't worry.  You can always turn to your friendly neighborhood chainsaw to get your pumpkin carving done.  It's even more impressive than the gun!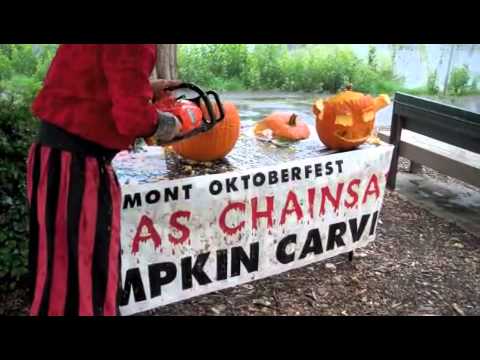 Technorati Tags:
chainsaw
,
chainsaw pumpkin carving
,
funny videos
,
Glock
,
Hickok45
,
pumpkin carving videos
,
pumpkin carving with a chainsaw
,
pumpkin carving with a gun
,
viral videos
,
youtube